Moderate
☀️☀️☀️ Trail Rating: Moderate ☀️☀️☀️

Join Parkbus Taiwan on a 10km thru hike along the Pingxi Historic Trail & Shikong Historic Trail 坪溪古道 & 石空古道. This small group tour takes guests from the mountainous area of Pingxi, New Taipei City to the stunning and rugged east coast of Taiwan in Yilan County.

Trip Overview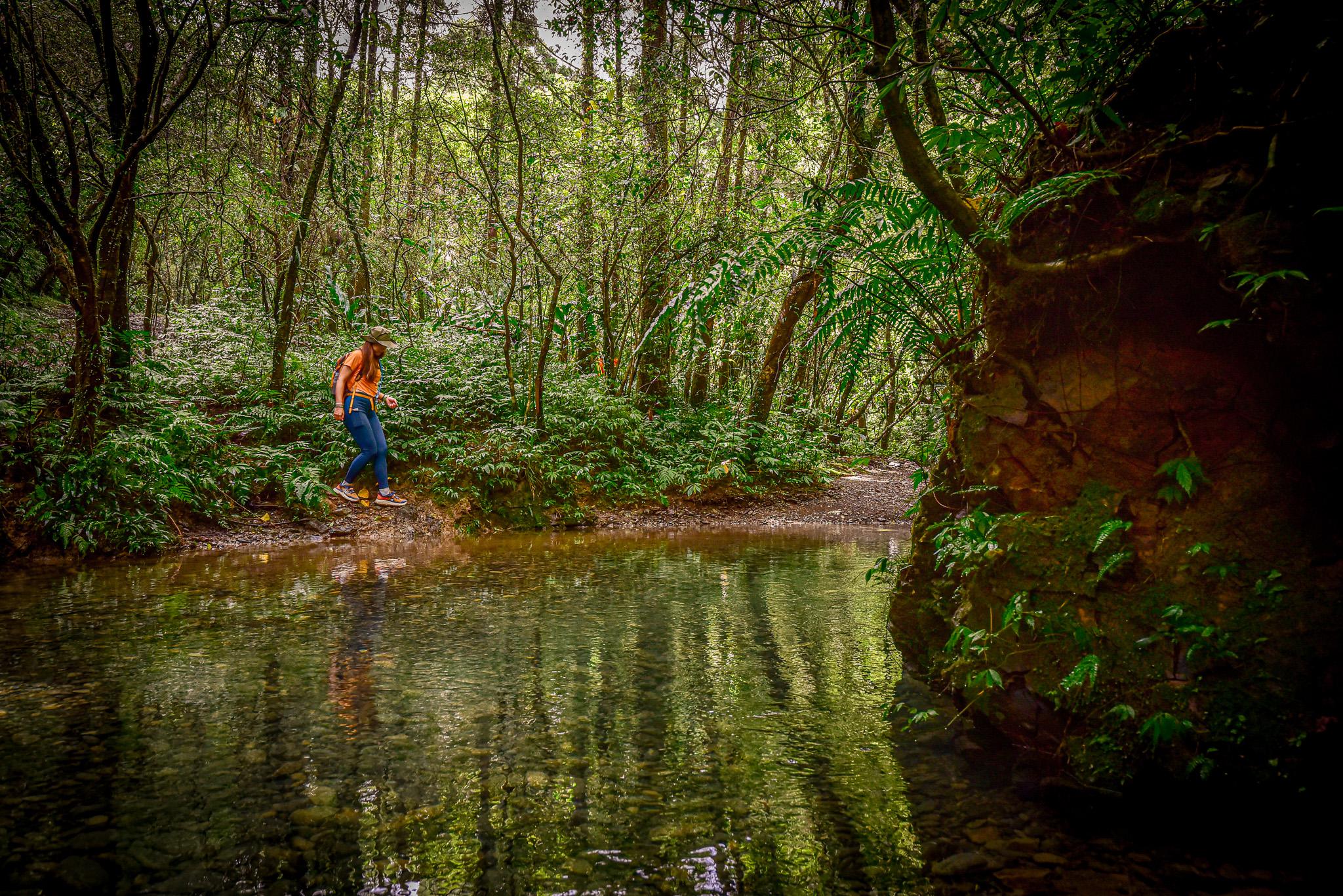 So you want to hike Pingxi Historic Trail (坪溪古道)?
Connected with other historic trails in the region, such as the Shikong Historic Trail (石空古道), these historical hiking routes were used extensively during the Qing Dynasty period for those trading and traveling between the Tamsui (淡水) and Kavalan (噶瑪蘭族) prefectures of northern Taiwan. At present time, these areas fall within Taipei City and Yilan County. This trail is part of a larger network of trails called the Tamshui-Kavalan Cultural and Historic Trail Network (淡蘭古道中路). There are three major sections of this trail network; northern, middle, and southern sections.
The package offers participants the opportunity to hike 10km from New Taipei City to Yilan along two historic hiking trails in Taiwan. These are easy, non-technical trails that offer glimpses over the picturesque east coast of Taiwan. There are a few streams to cross, but they aren't too deep. Bring a bathing suit and a small towel to dry up if you want to cool off in the river. The route we will be taking (see map below) will end in Wai'ao, where guests can take a dip in the Pacific Ocean or grab a bite to eat and a drink at one of the local eateries in town.
Please select between renting a sedan or van with a bilingual driver. You can also select to add a tour guide on to this package.
In this itinerary, guests will enjou a 10-kilometer walk along two historic trails from New Taipei City to Yilan County. On this easy trail, you will be able to enjoy the picturesque east coast of Taiwan, and you will also cross several very shallow streams. If you want to relax in the cool water and dry off your body, please bring a small towel and a bathing suit.
To download our KML file to upload into your own GPS device, please click here